Biography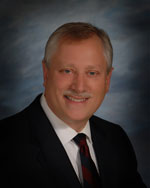 John Colehower is the principal of Mergers & Acquisitions L.L.C., a consulting firm specializing in the security industry. The firm is engaged in finding, negotiating and structuring mergers, acquisitions and financings of security and systems integration companies. The firm also provides business appraisals and valuations.
Prior to starting Mergers & Acquisitions, Mr. Colehower was the co-founder and Executive Vice President of Matrix Security where he directed its acquisitions program. Headquartered in Turnersville, NJ, Matrix completed over 50 acquisitions and operated twelve satellite offices in the mid-Atlantic Region between New York and North Carolina. At the time of its sale, Matrix monitored approximately 35,000 alarm customers, generated over One Million Dollars in Recurring Monthly Revenue and was ranked as Number 27 on the 2007 SDM 100 List.
Before starting Matrix, Mr. Colehower co-founded and directed acquisitions for United Security Systems. Headquartered in Lawrenceville, NJ, United Security completed over 50 acquisitions. At the time of its sale, United and its affiliates were ranked by the SDM 100 as the 16th largest security company in the United States.
Prior to his entry into the security industry, Mr. Colehower practiced law as an attorney with the Philadelphia law firm of Saul Ewing where he concentrated in municipal finance, business and real estate law. Over the last 25 years, Mr. Colehower has continually served as an Adjunct Professor of Law at Temple University's Beasley School of Law, in Philadelphia, Pennsylvania. He has also served as an Adjunct Professor of Law and a Lecturer in Law with the University of Pennsylvania and Rutgers University Law Schools.
Mr. Colehower is a frequent speaker on security industry acquisitions and financings, including: the Barnes Buchanan Conference in Palm Beach FL; Honeywell, First Alert Security Conventions in Boca Raton and Orlando, FL; and various State Burglar and Fire Alarm Association meetings in Delaware, Pennsylvania and New Jersey. He is a frequent participant of meetings of the Central Station Alarm Association, the Electronic Security Association, the International Security Conference and the Electronic Security Expo. Mr. Colehower also served on the President's Counsel for Honeywell Security's First Alert Professional Program and was a member of GE Security's Dealer Advisory Council.